Kakteenbauern und Ziegenhirten in der Buknaiti Are [Cactus farmers and goat herders in the Buknaiti Are] (1979)
by Bruno Strebel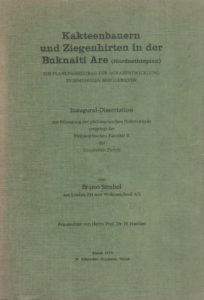 A thesis of Bruno Strebel. Complete title: Kakteenbauern und Ziegenhirten in der Buknaiti Are (Nordäthiopien): ein Planungsbeitrag zur Agrarentwicklung in semiariden Berggebeiten [Cactus farmers and goat herders in the Buknaiti Are (North Ethiopia): a contribution to planning agricultural development in semi-arid mountainous regions], Philosophical Facultu II, University of Zurich.
The text is published with the author's permission.
How to gain from erosion: catch the soil (1997)
by Hagos Woldu and Asfaha Zigta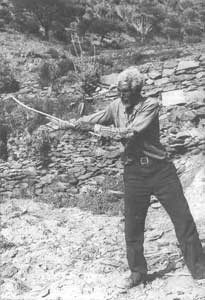 From: ILEIA Newsletter • 13.2 • July 1997
This is the story about how the Irob people picked up  a crazy idea  and are constructing check dams to create fertile farmland in the stony valleys of Eastern Tigray, Ethiopia. It shows that a long-term  cash for work  programme can be successful if it leads to tangible results for farmers and strengthens local institutions, local control and the traditional ethic for mutual help.
Source: www.metafro.be/leisa/1997/13-2-16.pdf
Zeban bur, Zeban Abur (1999)
by Lanfranco Ricci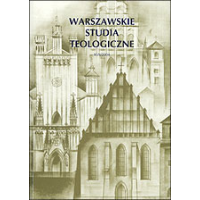 From: Waszawskie Studia Teologiczne XII (2) 1999: 235-239.
Devil's tie bedevils water: an Irob innovation (2000)
by Asfaha Zigta and Ann Waters-Bayer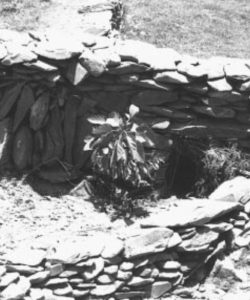 From: ILEIA Newsletter • 16.2 • July 2000
A mountainous area of northern Tigray, occupied two years ago by Eritrea and recently regained by Ethiopia, has been called a 'worthless piece of land' by war reporters, but it is worth a lot to the Irob who call it home. Here, the Irob laboured for years to add value to their land through their own initiative. One of these people is Yohannes Tesfay, a farmer who was so innovative in using stone to conserve land that his neighbours called him 'The Engineer'.
Source: http://lib.icimod.org/record/10517/files/2046.pdf
The Archaeological Site and Cultural Landscape of Qohaito, Eritrea. Site Management and Implementation Plan (2007)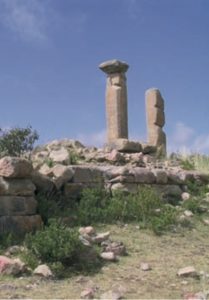 The Eritrea Cultural Assets Rehabilitation Project (CARP), as defined in the Project Appraisal Document of May 2001, is designed to support the Government of Eritrea's cultural asset rehabilitation and conservation agenda with regard to capacity building, increasing sources of growth, and human resources development. The Cultural Assets Rehabilitation Project is processed as a Learning and Innovation Loan through the World Bank.
The project aims to test out and develop means for more fully integrating the conservation and management of Eritrea's cultural assets into local and national economic development. One of the project priority actions involves the preparation of a community based Management and Implementation Plan for Qohaito.
Source: http://tegnestuen-raadvad.dk/wp-content/uploads/2016/04/Site-Management.pdf